Your subscription includes:
Tyme Wear Smart Shirt, App and charging cable
Complementary onboarding session
First-class customer support
First-class customer support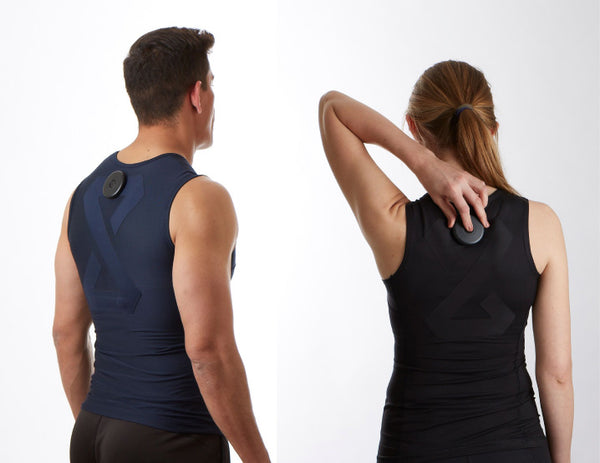 MACHINE WASHABLE
Tyme Wear is tested to withstand at least 100 washes. If it ever breaks in the wash, we'll replace it, no questions asked.
ENGINEERED FOR COMFORT
Made from performance 3-way stretch fabric, the shirt comfortably conforms to any body shape. Quick dry and sweat wicking make it the ideal workout t-shirt.
SEAMLESS INTEGRATION
The sensors in the shirt are seamlessly integrated. Our design team didnt stop iterating until our users said "I forgot I was wearing it!"
FAQ
The Smart Shirt
How does the Smart Shirt work?
The Tyme Wear Smart Shirt measures your unique metabolic thresholds and training load from your breathing, along with your running power, force production, ground contact time, and cadence from sensors embedded in the shirt. A 15 minute threshold test determines your Fitness Profile by measuring your aerobic threshold, anaerobic threshold, and VO2max. The shirt also tracks your effort level, efficiency, and biomechanics during workouts.
How often should I track my workouts with Tyme Wear?
It is not necessary to track every workout, but the more you wear and record your data from your Tyme Wear shirt, the more we can help you improve as an athlete.
What material is the shirt?
The fabric in the shirt is a synthetic polyester/nylon blend. Highly stretchable, sweat wicking, quick-dry, anti-microbial, and machine washable.
Yes! Wash warm, hang dry.
The shirt is made from form fitting, sweat-wicking, and highly stretchable fabric. We offer different sizes (S, M, L, XL) for male and (XS, S, M,L) for female athletes.
Can I own more than one smart shirt?
Yes! You can own and use multiple Tyme Wear smart shirts that will interface with your Pod.
The App
How does the App connect to the Smart Shirt?
The Smart Shirt connects to the App via Bluetooth Low-Energy.
Is the App available on iOS and Android?
The App is currently only available on Apple iOS. An Android version will be available by the end of 2021.
Payment & Subscription
When will my credit card be charged?
Your card will be charged approximately one hour after completing checkout. Changes made after that time can be requested by contacting Customer Care at
support@tymewear.com
and we will do our best to accommodate all requests.
Is my credit card secure?
Yes. We use the same secure, 256-bit encrypted payment gateway tristed by FitBit, Kickstarter, Lyft, Twitter and more. They store your credit card information and are fully PCI-compliant.
How can I view my order status?
We'll email you to keep you up to date on your order and you can return to the site at anytime, sign in and view the status of your order.
Other
Do you offer wholesale discounts?