BREATHING & BIOMECHANCS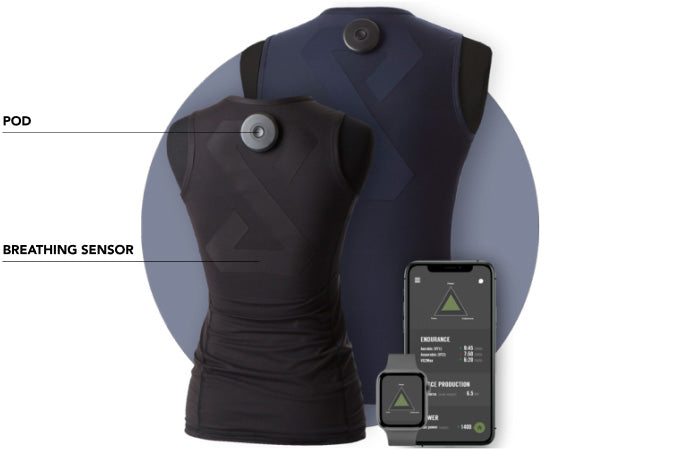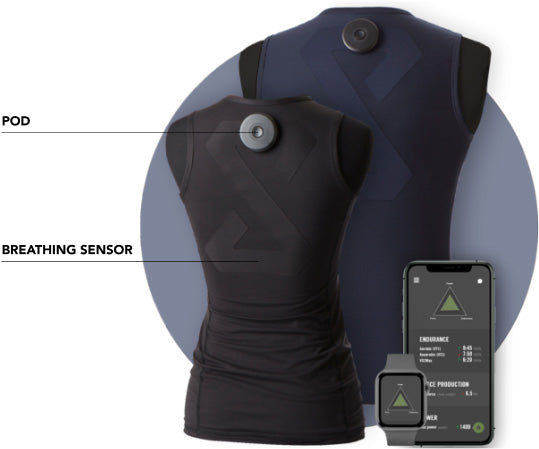 POD
SPEED
The pod recognizes your speed after a simple calibration along with a normalized speed value that adjusts for the energy cost of incline running.
RUNNING POWER
Tyme Wear tracks the acceleration of each toe-off.
GAIT ANALYSIS
The pod tracks Ground Contact Time, Air Time Cadence, and Left-Right balance.
BREATHING SENSOR
MINUTE VENTILATION
The Tyme Wear shirt measures Minute Ventilation which is used to locate the ventilatory thresholds.
TIDAL VOLUME
The Tyme Wear shirt measures Tidal Volume which is the amount of air the user breaths in one inhale.
BREATHING RATE
The Tyme Wear shirt measures the Breathing Rate which is how many breaths the user takes in one minute.
THE TYME WEAR APP
THRESHOLD TEST
The threshold test measures you unique metabolic thresholds.
WORKOUTS
The Tyme Wear app suggests workouts specifically targeted for your improvement.
DATA ANALYSIS
The Tyme Wear app holds monthly, weekly and even daily analysis of your workouts and progress.
THRESHOLD REORT
VT1 FIRST VENTILATORY THRESHOLD
VT1 is the effort where you max out your fat utilization for energy. This effort is the most efficient for improving your endurance!
VT2 SECOND VENTILATORY THRESHOLD
VT2 is your Anaerobic Threshold. On the bike it is similar to your FTP, or 10km pace in running.
VO2max
At this effort, your body is utilizing the maximum amount of O2 it possibly can! You will use this for VO2max and HIIT intervals.
THIS TEST CAN HELP ANYONE
"I used to not think I wasn't qualified enough to do those testing, but now I know that the Tyme Wear test can help anyone. You don't have to be a professional athlete get better."
MARK MITCHELL
Engineering Manager
Ironman 70.3 Triathlete
IT'S PAID OFF TREMENDOUSLY.
"It's paid off tremendously. It doesn't make sense to me because I'm running faster than I have in the past but feel so much better and stronger."
ANDREW GREIF
Engineering Manager
Ironman Triathlete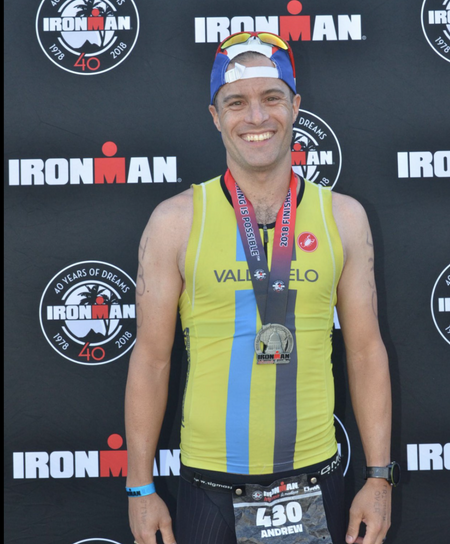 I WAS HOOKED
"I had all the information I needed to be able to train in the right intensity zones and at the right pace to elicitthe desired physiological responses."
SYBILLE REX
PhD Biophysics
Triathlete and Triathlon Coach
PERSONAL AND ACCURATE
"What appeals to me about Tyme Wear is that the ventilatory threshold values I receive are personal and accurately reflect my fitness level today."
MARK LEUNER
Vice President, Engineering Management
Ultramarathon runner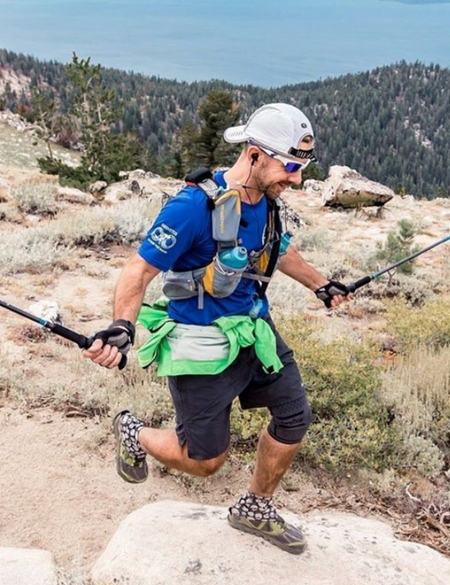 HUGE ASSET
"The Tyme Wear tests are a huge asset to my time management & recovery during busy weeks with short recovery windows."
BRAD MITCHELL
Triathlete and Triathlon Coach
AMAZING RESULTS
"This is my Mecca, to be able to feel strong, rested and ready for an event. I haven't felt rested for an event in years."
STEVE SEIDE
Healthcare Executive
Triathlete and Marathoner
10x Boston Marathon
x Ironman 70.3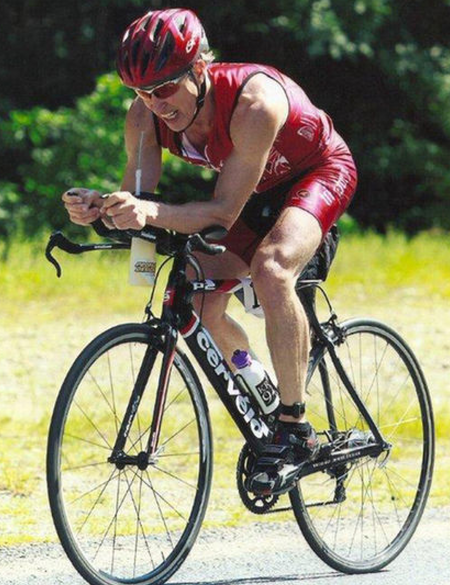 FAQ
What makes this program unique?
The Tyme Wear smart shirt gives you a metabolic lab at your fingertips. A team of elite level coaches and sport professionals using science will direct your season plan, each period of training, each training session all the way to race day. Your training zones and intensities will change and evolve just as you will as an athlete!
Why does Tyme Wear have three thresholds, when most systems only have one?
Traditional training relies on one known result, for example your FTP or Critical Power, that estimate the remaining zones. In reality, the result of an all out 20-30 min time trial is not reflective of your fat burning (VT1) or your VO2max ability. With Tyme Wear testing, each zone is specifically measured for you and your unique physiology.
How will the communication work with my coaching team?
It will begin with a conversation with Christine and Ari about your season, your goals and your history as an athlete. After completing the Tyme Wear testing, we will talk over the results including your new thresholds and zones and what they mean to you. We will have a plan set for the next macro cycle of training to begin! We utilize Slack to communicate, if you have a question or thought along the way. Each month we will meet via Zoom, discuss the previous block of training and plan for the next!
What software will be utilized?
The Tyme Wear app will direct your testing and track all your training. The history of your results and data will be on the Tyme Wear dashboard. We utilize TrainingPeaks to communicate workouts to you each day.
How do I find out if the program is right for me?
Let's chat! Start with a 15 min call with Christine or Ari, learn more about the program and how it will work for you as an athlete.
How is success measured every month?
The testing with the Tyme Wear Smart Shirt for the run and bike will be done approximately every 4-6 weeks. The testing is specific to you as an athlete, your goals and training cycles.
Will my zones change over time?
YES! With Tyme Wear, we are able to detect changes in how your body utilizes energy (what your zones are reflective of) and we continuously update your zones to reflect these changes.
What are metabolic thresholds?
Metabolic thresholds are reflective of how your body utilizes energy. Traditional zone models estimate where your zones are. Tyme Wear measures them. Your zones are unique to only you! Every workout will be specific to these training zones.
How does the testing work?
Each test takes just 10-15 mins. After warming up on your bike or run, there will be a ramp that ends with the last 2-3 mins considered a hard effort. Our users consider this test significantly less taxing than traditional FTP tests or time trials.
Do I need to wear the Tyme Wear shirt for every workout?
It is not necessary, but the more you wear and record your data from your Tyme Wear shirt, the more we can help you improve as an athlete.
Is Tyme Wear better than getting my zones from a lab test?
Tyme Wear testing has been validated against a metabolic cart and was found to be as accurate across 200 tests. With lab testing you only receive a snapshot of your results on the day of the test. With Tyme Wear we continuously build upon your threshold results during every workout.